Electric Motors & Controls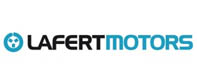 Lafert
Lafert Motors is the hub of the Lafert Group. It defines production activities and business strategies and develops new lines of products. The Company manufactures three-phase and single-phase asynchronous very High Efficiency Electric Motors and brake motors, designed for different uses and applications.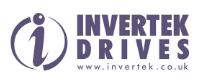 Invertek Drives
Invertek Drives is dedicated to the design and manufacture of sophisticated Variable Frequency Drives, used to control motors in a wide variety of industrial and energy saving applications.
Elvem
ELVEM produces asynchronous three-phase and single-phase motors with single or double polarity, made of aluminium and cast iron. Thanks to our highly specialised in-house workshop and our assembly department, we produce brake motors, forced cooling motors, motors with encoder, tropicalized motors, and a wide range of special executions.