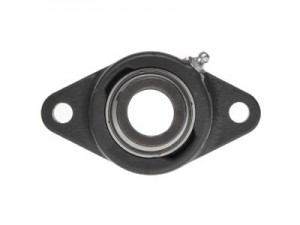 A Bearing Unit comprises of a bearing housing and an insert which is able to swivel within the housing.
Bearing Units provide simple and effective bearing arrangements, capable of accommodating moderate initial misalignment.
Features & Benefits of the Bearing Unit Include:
Low friction
Efficient sealing
Long service life
Easy assembly
Ready-to-mount
Ready to use
Reduced maintenance costs
Bearing Units are available in a broad range of inserts and housings encompassing a wide variety of styles, heavy or light duty applications and inch and metric sizes. Their reliability, simplicity and ease of assembly have made the Bearing Unit a popular choice and an ideal solution for applications subjected to moderate loads.
Available in Pillow Block, Flange and Take-up Unit housings, Bearing Units are ready-to-mount and ready-to-use – making them fast and easy to install. Bearing Units are also factory lubricated and pre-sealed reducing maintenance costs.
Applications where bearing units are used:
The Bearing Unit's versatility makes it a popular choice for the Agricultural Industry and in the Construction and Aggregates industries. Stainless steel and polyamide versions are also available and are used extensively in the Food & Beverage industry.