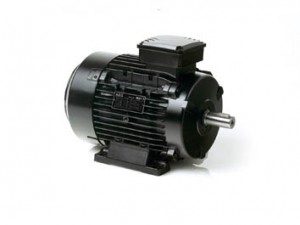 Stock Motors:
We stock a large range of standard 3-Phase Electric Motors from World leading manufacturers such as Lafert, SMEM and Elvem.
Our stock of electric motors varies from 0.09KW to 75KW, with speeds from 900rpm to 3000rpm.
The range includes foot and flange mounted models.
Special Motors:
To provide fast delivery of motors we are also able to modify our motors u to your requirements such as mounting arrangements, special shaft, special bearings, thermistors, thermostats, forced ventilation, heaters, special paint protection etc.
Standard Motor Specifications:
Insulation: Class F
Safety Standard: IEC 60034
Rating: S1 ( continuous-duty)
Efficiency: IE2
Altitude: up to 1000m
Ambient: Suitable for operation at listed outputs between -20°C and +40°C.
Protection: IP55
Casing Material: Frame 56 to Frame 132 Aluminum and Frame 160 to Frame 315 Cast Iron
Voltage: Up to 2.2kW – 230V Delta/400V Star 3 phase 50Hz/60Hz.
Voltage: From 3kW onwards – 400V Delta/690V Star 3 phase 50Hz/60Hz.