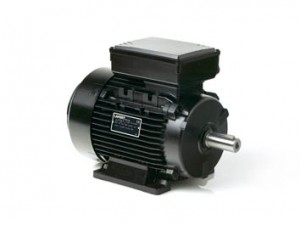 We stock capacitor run and capacitor run-capacitor start motors up to 2.2KW with speeds from 900rpm to 3000rpm.
Capacitor Run Motors are suitable for applications which do not start on a huge load hence they do not require high starting torque. These motors are typically used in fans, blowers, wood machines etc.
Capacitor Run – Capacitor Start Motors are suitable for applications which require high starting torque since they start on load. These motors are usually used in vacuum pumps, air compressors, agricultural equipment, conveyors etc.
Standard Motor Specifications:
Insulation: Class F
Safety Standard: IEC 60034
Rating: S1 ( continuous-duty)
Efficiency: IE1
Altitude: up to 1000m
Casing Material: Aluminum
Ambient: Suitable for operation at listed outputs between -20°C and +40°C.
Protection: IP55
Voltage: 220/240V 1-Phase 50Hz.