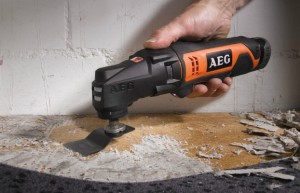 One system, 7 heads, 100+ Applications
Maximum Productivity in even the most challenging spaces.
Multi-Tool is a versatile tool that is great for many jobs, including sanding, scraping, grout removal, and cutting wood, drywall, and metal. It's universal adapter is compatible with all popular multi-tool accessories making this the ideal tool for remodelers, drywallers, painters, tilers and plumbers.
Accessories Included:
– 1 x Flush Cutting Blade
– 1 x Wood / Metal Blade
– 1 x Sanding Platen
– 10 x Sanding Sheets ( 5x 80g / 5x 120g)
– 1 x Universal Accessory Adapter
YOU TUBE LINK: