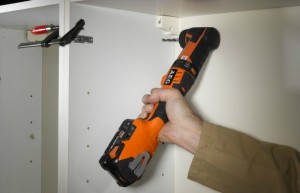 One system, 7 heads, 100+ Applications
Maximum Productivity in even the most challenging spaces.
Drill/Driver Head features a variable-speed motor that generates up to 550 rpm and 12Nm of torque, along with a right-angle head that helps solve close quarter drilling and driving problems commonly found on the job site. The 3/8 inch single sleeve chuck holds bits tightly and securely.
YOU TUBE LINK: